J.L. Freed has a long and distinguished history in Lansdale and has, from the beginning, remained a family-owned business. In 1883, George Gerhart and Joseph Oberholtzer formed a partnership that specialized in the trading of agricultural implements. Four years later, at the age of 28, Jacob L. Freed purchased the Gerhart interest in the business. The company, which was located on Susquehanna Avenue in Lansdale, operated as Oberholtzer & Freed until 1902, when Jacob Freed bought the Oberholtzer interest.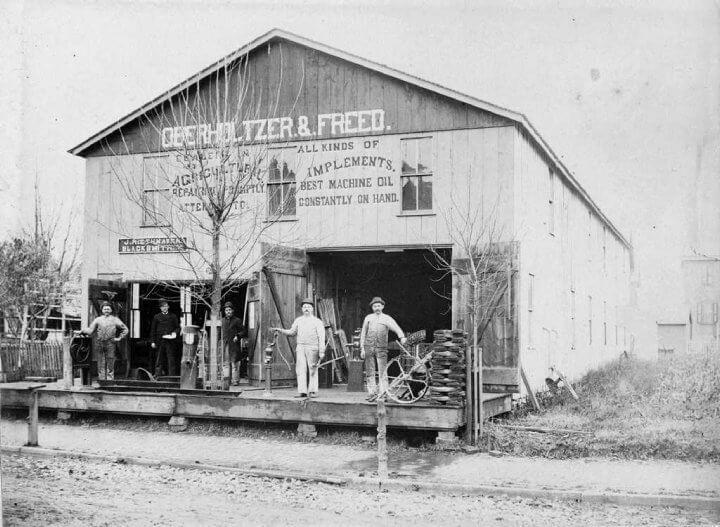 In 1918, Lester Freed and Warren Freed entered the business as partners with their father, Jacob. At this time the firm became known as J.L. Freed & Sons. That same year, the company embarked on a new direction, when they decided to diversify by adding Case automobiles to their existing line of agricultural machinery, and the future course of the company was forever changed. The Hudson and Essex car lines were added in 1921.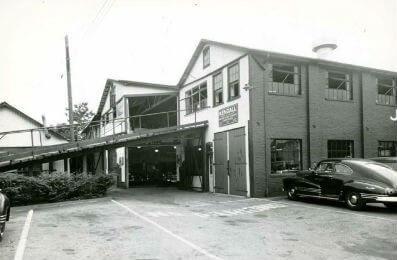 Cadillac automobiles, which began operation in 1902, joined J.L. Freed in 1926. The newly formed Pontiac division, which had been known as Oakland, was added in 1931 and replaced the Hudson and Essex brands. J.L. Freed now had a product line that would remain unchanged for decades. The J.L. Freed building remained at Susquehanna Avenue, but underwent several renovations.
The two Freed brothers remained partners until July 1st, 1941 when Lester purchased the interest of Warren. The company was incorporated with Lester as president. Warren remained an active officer in the company until his death in 1968. Lester's son-in-laws, Raymond Godshall and Wellington Nyce joined J.L. Freed in 1948 and 1951, respectively.