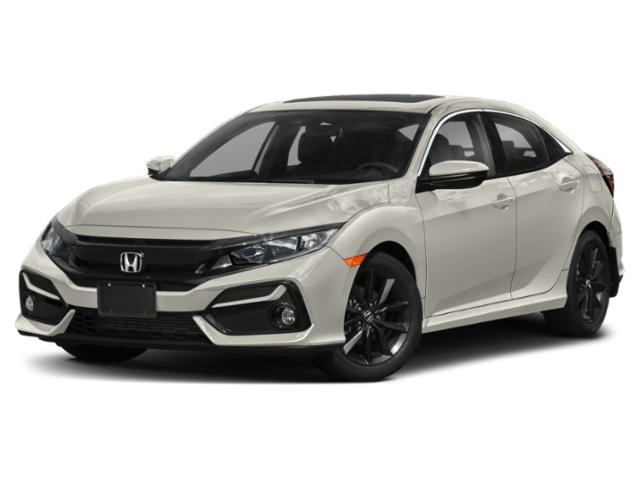 Getting behind the wheel for the first time can be incredibly daunting. Even for an excited teenager aching for a taste of adult freedom, driving a car can feel dangerous, confusing, and overwhelming.
Driver's ed classes prepare students for the rules of the road, how to read traffic signs, and who moves first at a four-way stop sign, but only real-life practice and experience make a good driver at the end of the day.
Finding the Right Fit
Everyday driving isn't like what you see on TV - you have to actually look at the road and pay attention, and long road trips across the country don't pass in a minute-long montage. Taking care of a car long-term can be expensive, and many repairs require a professional. Each car is different, and it can take time to get used to new interiors and features.
Still, after getting past the practical side of car ownership, driving is a really exhilarating experience for young people, especially in the right car. Once a new driver has earned their license, it's time to celebrate and start the search for a new car for them to enjoy. Here at JL Freed Honda in Montgomeryville, we love to help out as you get started!
Where to Start
Typically, families keep the budget for a starter car on the lower side so that the new driver can get a feel for driving without the pressure of maintaining a costly ride.
The first thing to establish when buying a car for a new driver is how much you're willing to spend, as well as what you need the car to be able to do.
Is it a vehicle mainly for running errands around town? If so, you probably want a car with good gas mileage, since it will be used for several trips a day.
Driving back and forth to college? Maybe a larger gas tank is important, plus comfortable seats for longer trips.
Will the driver need to do any specific type of labor, like carrying lumber and machinery? Maybe a larger vehicle like a truck or SUV is a requirement, or maybe there is a particular car brand that most aligns with your priorities.
What colors do you like for a car? Which one could you see yourself driving down the highway? Big car? Small car? Somewhere in between?
Talk through these requirements and sketch out a set of basic necessities, a checklist that you can take with you when you start test driving to help you compare vehicles.
Interior Must-Haves
Once you have a general idea of what you're looking for as far as shape and exterior features go, now let's think about safety and interior specifications.
Check out this list we put together of various features many new drivers ask for in their first car:
Sensitive steering/blindspot checking capabilities
Visibility (windows, mirrors, backup camera, etc.)
Air filtration and air conditioning
Safety is key with new drivers (and really, with all drivers), so pay attention to any added features that will enhance visibility, improve braking speed, and draw attention to potential hazards. If you don't feel safe driving the car during the test drive, then it's not for you. Remember to stick to your very first list of most important things - if it doesn't have the bare minimum of what you're looking for, then keep looking!
Experiment with Options
We test drive cars for a reason - why make a huge purchase if you don't know what driving the car will feel like? If you're a new driver, or you're car shopping with someone who is, remember to take your time during the test drive and try as many as you'd like. Here at JL Freed Honda in Montgomeryville, PA, we love trying out new cars with new drivers. Our goal is for you to leave with exactly the right car for you, and with so many to choose from in our inventory, the best thing to do is drive a few and see what feels best.
New to Driving? No Worries
We're so excited about your visit to JL Freed Honda, and we can't wait to hear your experiences as you try our cars for the first time. Being a new driver can be challenging and scary, but know that we're here to take care of you as you search for a safe, affordable, and stylish first car.
Stop by and see us in Montgomeryville soon!