Compare Honda Civic, Insight and Accord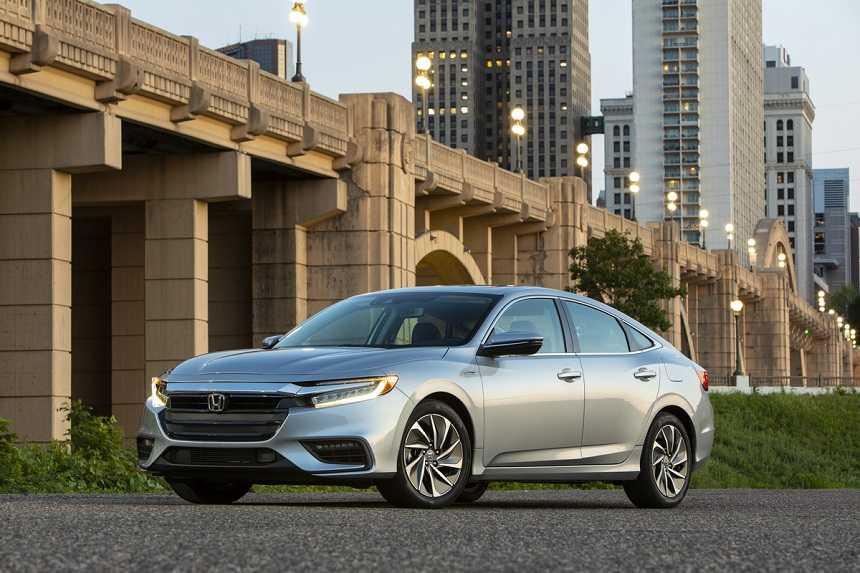 If you're interested in Honda electric and hybrid sedans, the Honda Civic, Insight, and Accord are your three choices. While you can't go wrong with any Honda sedan, the fact is that some features of one of these cars will likely appeal to you more. To help you sort through the differences, JL Freed Honda has assembled this easy-to-use guide.
Honda Civic
The 2018 Honda Civic is a compact sedan and is the smallest of the three options. That's not necessarily a bad thing, because parking in tight spots is easier with such a car, a feature some shoppers will find attractive. The Honda Civic also has perhaps the most dramatic exterior design, thanks to sporty and aggressive lines.
You should know that the Honda Civic doesn't come with an electric or hybrid option. Instead, you get the choice between two engines. One is a 2.0-liter four-cylinder with 158 horsepower. A 1.5-liter turbocharged four-cylinder produces 174 horsepower. Both are designed to conserve fuel, while also maintaining an entertaining quality. Two of the trims can be outfitted with a 6-speed manual for transmission for extra control, while the others use a CVT.
Honda Insight
With the 2019 Honda Insight, you hit the middle of the pack as far as size. That means more rear legroom and more cargo area versus the Honda Civic, but also a longer car to maneuver through parking areas.
The car comes with a plug-in hybrid powertrain. A 1.5-liter four-cylinder engine pairs with an electric motor to power the front wheels. Total system output is 151 horsepower. The electronic CVT has a shift-by-wire function and sport mode, for when you want to drive more aggressively. This setup nets the best fuel economy out of the three Honda sedans, so anyone who's especially focused on gas consumption might want to consider the Honda Insight.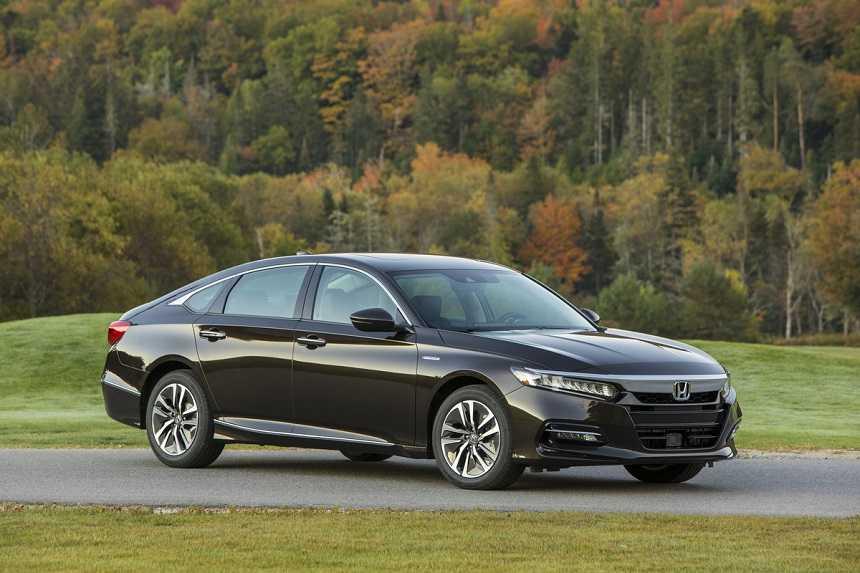 Honda Accord
Finally, the 2018 Honda Accord is the largest of the Honda sedans. If you need to transport taller passengers, rear legroom far exceeds the other two options, making this the most comfortable choice out of the three. The trunk space is also larger, plus this sedan has been rated for hauling heavier cargo than the other two, making it ideal for transporting a lot of stuff.
Honda offers three powertrain options for the Accord. One is a turbocharged 1.5-liter engine with 192 horsepower. For more performance, you can choose the turbocharged 2.0-liter engine, which puts on tap a stout 252 horsepower. Finally, there's a hybrid powertrain, pairing a 2.0-liter engine with an electric motor. The system produces a net 181 horsepower, while conserving fuel far more than the other two powertrain options but coming in behind the Honda Insight. Since it's a plug-in hybrid, you could possibly not burn any fuel for days or weeks, depending on how you use the car, just like the Honda Insight.
One of the best ways to make a final decision is to take each of these cars for a spin. Contact JL Freed Honda to arrange for a test drive today.
Sources:
https://automobiles.honda.com/accord-sedan
https://automobiles.honda.com/civic-sedan